My Account - Billing
This provides details of your 'Basket' Items and your upcoming bills and invoices.
NOTE: The details entered in your billing profile will appear on all invoices.

Figure 5.1 Billing Menu
Fill in the billing and VAT details to be used in your invoices.
Select the payment method - either Debit/Credit card or Bank Transfer.
Displays details of your upcoming bills along with the next billing date.
Sort and filter invoices.
Provides more details of your invoice along with a download option.
Account Profile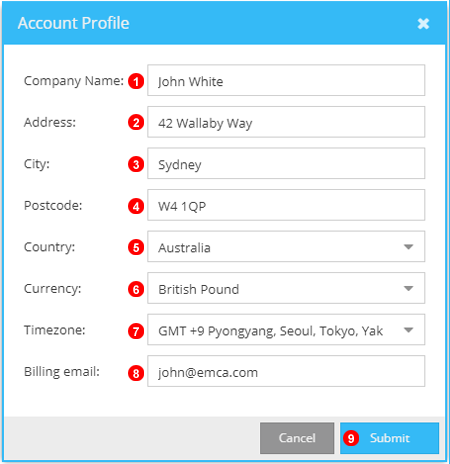 Figure 5.2 Account Profile
Company name
Address
City
Postal code
State (if required)
Country
Currency for billing
Timezone
Email where invoices and notifications will be sent
Payment Methods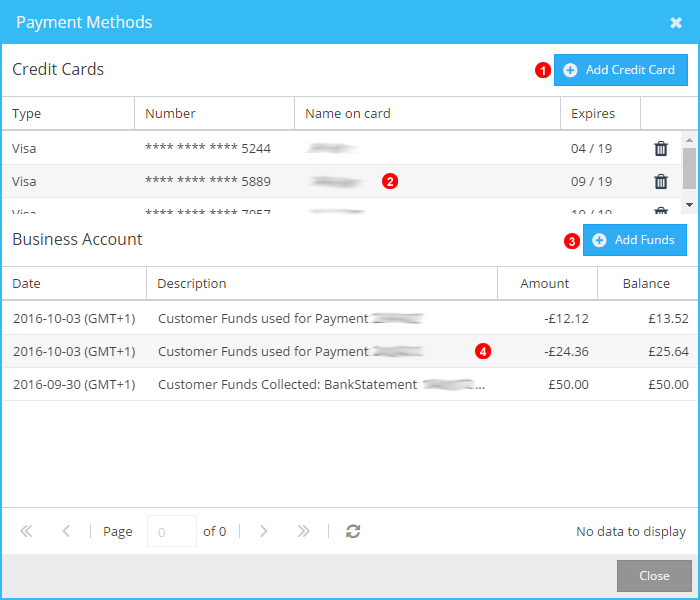 Figure 5.3 Payment Methods
Allows you to add a new credit card
Displays all available credit cards
Displays the required data in order to make a bank transfer
Displays your bank transfer history
Add Credit Card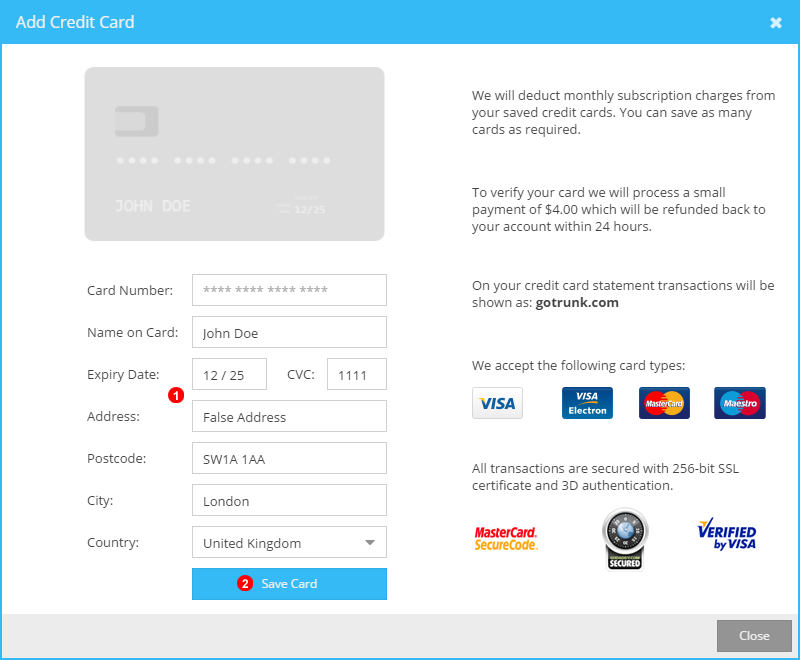 Figure 5.4 Add Credit Card
When adding a new credit card, you will need: 1. To fill in the credit card information 2. Save changes
Add Funds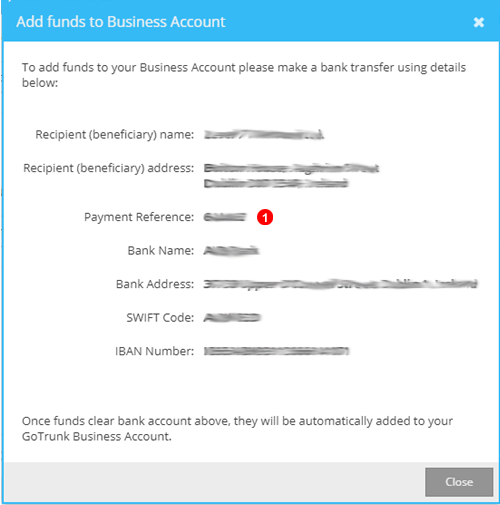 Figure 5.5 Add Funds
When you order a bank transfer transfer you must indicate the reference number marked as 1 so that we can associate it with your account.