2. Quick Start¶
Login¶

Figure 2.1 Login form.
To login into the control panel navigate your web browser to https://voiphome.com/login/ and follow the steps below:
Enter your email address into field (1)
Enter your password into field (2)
Optionally you can select the "Remember me on this computer" checkbox (3) to have your email address saved.
Finally click the Login button (4)
User Interface overview¶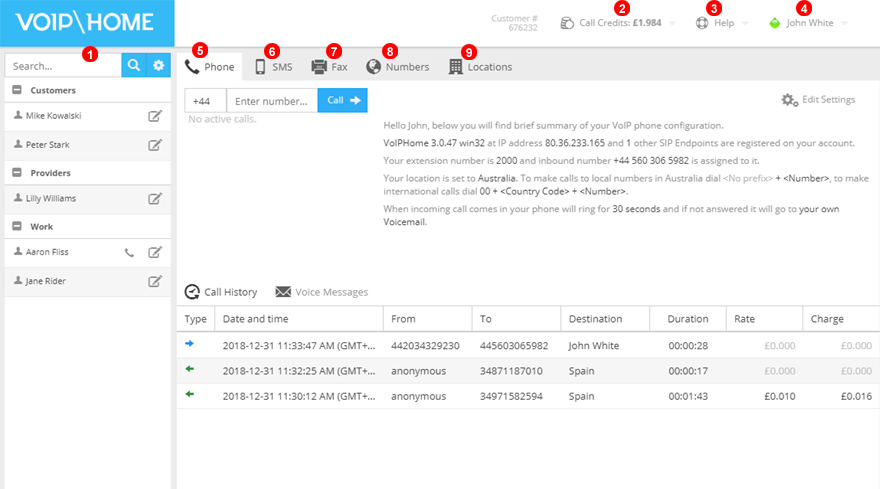 Figure 2.2 Control Panel.
Contacts panel - here you can access your personal contact list, edit or add contacts.
Balance - here you can find your current pre-paid balance. When your balance reaches zero, you will not be able to make calls to chargeable destinations (traditional telephone numbers). Use the Top Up link to recharge your account at any time.
Help menu - this drop down menu gives you access to context-sensitive help. You can also use this menu to submit tickets to our support team.
Account menu - here you can view and manage your service settings, log out or change your account status.
Web Call tab - you can use any telephone anywhere to make a call and have the call charged at very low internet rate. VoIP Home calls the phone you're making the call from, then makes another call to the person you want to call; then connects both together.
SMS Gateway tab - allows you to send text messages to any mobile in the world at very low rate.
Fax tab - allows you to send and view received fax documents.
Numbers - here you can purchase inbound numbers or add call presentation numbers, CID.
Locations - here you can add geographical location or view and edit these settings.
Install Softphone¶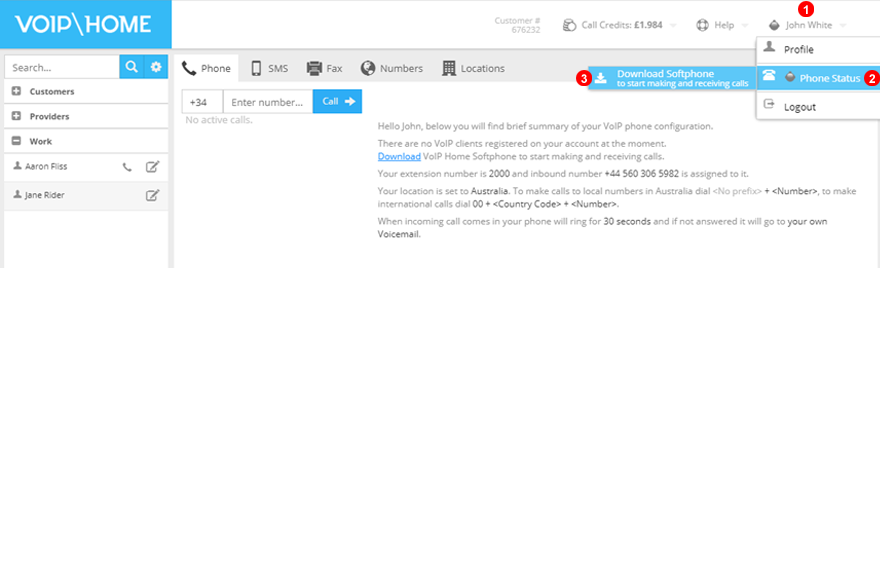 Figure 2.3 Softphone application download window.
This application needs to be installed on every computer you want to use for receiving or making phone calls. To install the softphone application follow the steps below:
Click over your profile name to expand the drop down menu.
Select "Phone Status"
Click "Download Softphone"
Click on your operating system.
Save and install the softphone application on your computer according to your operating system. See the chapter "Softphone application" for detailed instructions.
Start the softphone application, log in with your email address and password. Make sure there is a green dot in your task bar, indicating that the softphone is working correctly.
Test Call¶

Figure 2.4 Test call.
Select the Contacts tab - see (1) in the figure 2.4 above.
Click on a Test Call contact to make a call.