Phone - Web Phone¶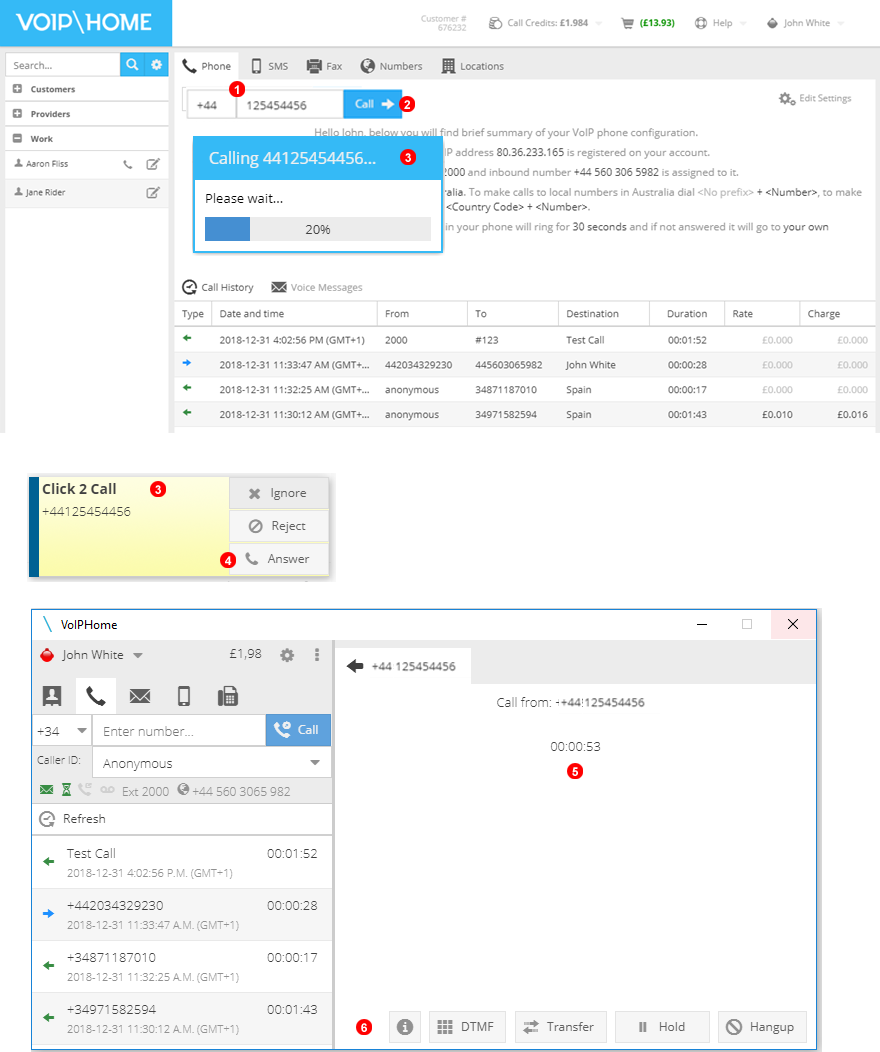 Figure 5.1 Web phone.
You can dial directly from your VoIP Home dashboard with the click 2 call facility.
Add the country prefix and phone number in the text area.
Click 'Call'.
VoIP Home service will call all SIP registered phones.
When the call is answered on the user's SIP phone it will be connected to the end destination.
Call is connected and call information is displayed
The 'Ongoing Call Options' panel allows you to access call details, the dial pad, call transfers and to hold or hang up the ongoing call.